Residential Swimming Pool Leak Detection
A swimming pool leak should not be a difficult problem to resolve. We have a permanent solution for every type of water loss. We are respectful of your property, and strive to deliver a stress free inspection and repair. Pressure and structural testing are included in your leak detection.
We offer full service residential leak detection and repair for Pools and Spas in and around Austin. If you have a small pool leak, the best thing you can do is have it looked at quickly before it becomes a larger problem. Learn more about Residential Leak Detection.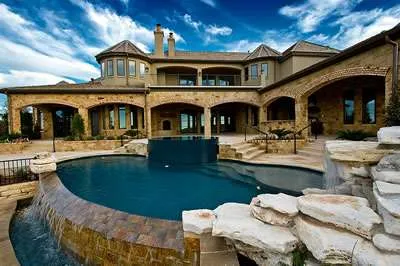 Commercial Swimming Pool Leak Detection
Commercial pools, waterparks, large swimming pools, lazy rivers, multiple pools connected, slides and specialty rides. Austin Pro Leak has located and repaired leaks in waterparks and large scale pools across the state. We offer full service commercial leak detection and repair for Pools and Spas in Austin and around Central Texas. Find out more about our 
Commercial Pool Leak Detection
.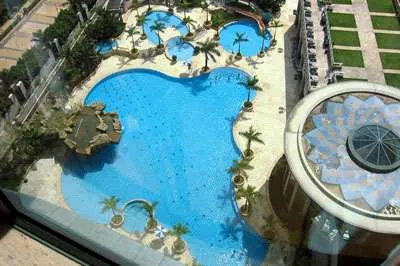 Swimming Pool Leak Repair
Once you have detected a pool leak, the next step is getting it repaired as soon as possible. In the summer months a bad pool leak can cost hundreds of dollars on your water bill every month, so getting that leak repaired quickly is imperative. It's also important to approach the issue quickly because a small pool leak can turn into a large leak which is harder to repair. Find out more about our 
swimming pool leak repair
.
Pre Home Buyer Swimming Pool Inspection
Purchasing a home with a pool is something that should not be taken lightly, pools can be the source of an expense that could be known up front.
A full leak detection combined with a test of the equipment and its construction will allow the buyer to have a 3D view of the pool they are purchasing. This service has saved our customers thousands of dollars. Learn about our Pre Home Buyer Pool Inspection.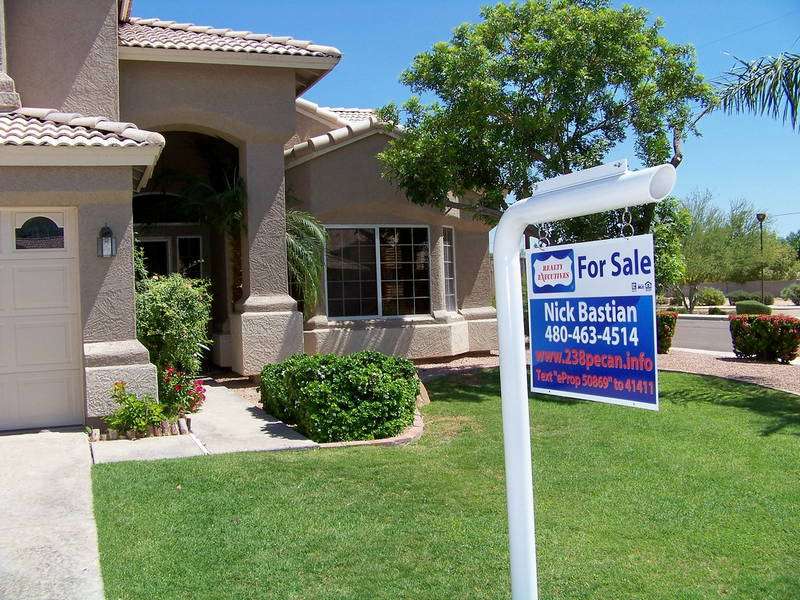 Brad Dobson
November 5, 2022
Austin Pro Leak professionally and thoroughly handled my complicated repair. Highly recommend.
will schauberger
August 14, 2022
We had Austin Pro leak come out and test our pool and found out that we were loosing a lot of water. They gave us a pretty good estimate of how much it was gonna cost to fix it, so we went with them. A couple weeks later they came out and fix the pool. Replace some pipes around the hot tub and fix the waterfall. Cleaned up after themselves. We are very happy! Thank you Austin Pro Leak!!!
Bruce ladden
January 26, 2022
I just want to thank the PRO LEAK team for a great job in finding and fixing the leak in my pool. We have used PRO LEAK twice for 2 different leaks and both times they located the leak and fixed the problem. The first time was one of the skimmers had separated from the pool wall hence a leak formed, PRO LEAK found this and fixed the problem. The second leak turned out to be the pool light fixture in the pool wall, again PRO LEAK found the leak and fixed the leak. Thank you for being so professional and accommodating hopefully I will not need your services again but if I do you will be the first I call
Will and Odin did an outstanding job in detecting a pool water leak. They are very professional, trustworthy and hardworking. I highly recommend going with Austin Pro Leak for all your pool water leak/repair needs. Thank you so much!
My pool has been leaking for approximately 1 year with an ever increasing amount of loss over the last few months. As all of my pipes are underground with the pool pumps (heater, cleaner, features, cleaner) around 100 feet away from the pool it was critical that the assessment of the location of the leak was dead on accurate. An inaccurate assessment would mean a torn up yard and a spring with mud tracked in by gkids and pets. Austin Pro Leak was able to locate the leak and give me an estimate within 2 weeks of my contacting them and was able to schedule the repair within a week after that. The team showed up early on a very nasty day (I thought they might cancel - cold, windy, and raining) and got right to work. The location of the leak was uncovered with no damage to other pipes, electrical conduits, or sprinkler systems. Hopefully I will never need to use them again but I would not hesitate to bring them out again if we had another leak show up.
Charles Culpepper
January 30, 2021
My pool began to leak about an inch a day after I had it resurfaced three years ago. I contacted the company that did the resurfacing and was told to contact a certain company and if it was the fault of the company they would reimburse for the inspection and make the repair. A gentleman came with some sonar devise and was in a wet suit. He could not find the leak. He came back a second time and again he could not find a leak. I contacted another company and he said that the leak was in the returns and it would cost $5000 to make the repairs. $ 5000 will buy a lot of water so I put it off. I heard about Austin Pro Leak in December and contacted them. Odin came to my house and spent 2-3 hours doing pressure testing and located the leaks. Will was at my house about 2 weeks later and made the repairs. After a few days I refilled my pool and discovered a small leak in the pvc line by the filter. Will came out the next day and made the repair. For the first time in 3 years my pool doesn't leak thanks to Austin Pro Leak